Politics
US submits formal Assange extradition request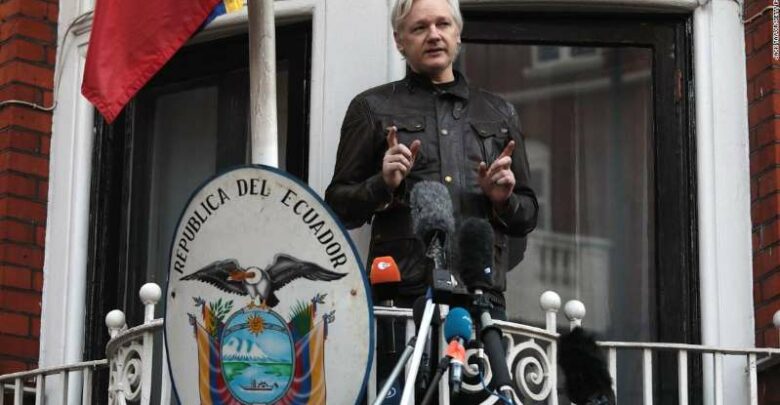 The United States has submitted its formal request to the United Kingdom to extradite WikiLeaks founder Julian Assange, according to a US official with knowledge of the matter.
Assange was arrested in April at the Ecuadorian Embassy in London and the US had roughly 65 days — or until mid-June — to send in full extradition papers.
Prosecutors initially charged Assange with a single count of computer intrusion, but last month added 17 new counts, including controversial charges under the Espionage Act for encouraging, receiving and publishing national defense information in concert with former Army intelligence analyst Chelsea Manning.
Such a charge under the Espionage Act has never been successfully prosecuted, according to CNN legal analyst Steve Vladeck.
Now that the formal extradition package is in, the Justice Department is unlikely to mount additional charges against Assange. The submission was first reported by The Washington Post on Monday.
The 18-count indictment, handed down in the Eastern District of Virginia, alleges that Assange actively solicited classified information. It says he goaded Manning to obtain thousands of pages of classified material and to give Assange Iraq war-related significant activity reports, diplomatic State Department cables and information related to Guantanamo Bay detainees.
The Justice Department traditionally prosecutes government officials who leak classified information, but a federal grand jury returning an indictment against the distributor of sensitive documents is the most direct move yet by the Trump administration to crack down on the unauthorized disclosure of classified information and on press freedoms.
Assange's initial indictment sparked a debate revolving around the First Amendment about whether his alleged role in procuring secret US material was protected journalistic activity.
The American Civil Liberties Union issued a statement following the announcement of the Espionage Act charges against Assange condemning the move as a "direct assault on the First Amendment."
WikiLeaks responded to the news of the superseding indictment and said it was "madness" and the "end of national security journalism and the first amendment."
The Justice Department has sought to downplay any analogy between Assange and a mainstream news reporter. Assistant Attorney General John Demers, who heads the department's national security division, said, "Julian Assange is no journalist."
Manning was previously convicted for her own role in the disclosures, which included a classified video of a US helicopter attacking civilians and journalists in Iraq in 2007.
Then-President Barack Obama commuted Manning's sentence, and she was released from prison two years ago. But she recently returned to jail after refusing to testify before a grand jury.